The trading venue designed without compromise
for tomorrow's retail investor
Access to the markets

24 hours a day, 5 days a week

A high level of

book liquidity
A dynamic and optimised product range, based on investor need
The most popular underlying asset classes
including

Indices, FX, Commodities, Equities and Cryptocurrencies
Raydius products traded on Spectrum Market now available with Directa
Turbos are leveraged products, tradable on Spectrum Markets, issued by Raydius, whose value is based on the price of an underlying asset. Turbos allow you to invest on upside and downside trends. They are open ended and only mature if the knockout barrier is reached or surpassed. The price of this product tracks the movement of the underlying on an almost one-to-one basis (adjusted to the multiplier), with a leverage effect. What's more, outside traditional market hours the knockout level cannot be triggered, meaning greater control and opportunity in trading.
Follow the program
Trader Master Class
hosted by Spectrum Markets, a new initiative in collaboration with financial experts and traders. Whether you're just setting out on your trading journey and want to increase your financial awareness, or you're an established trader wanting to hear about innovative strategies on certificates, you can find new content every week curated by the experts who collaborate with Spectrum. Plus, you can browse their library of past content at your convenience.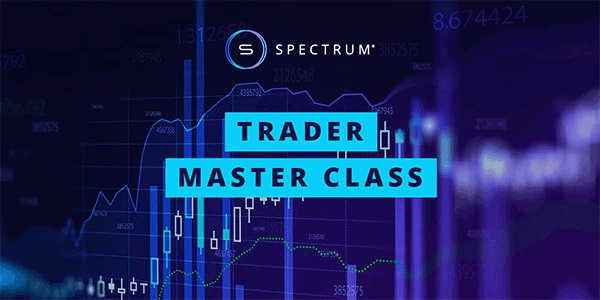 Spectrum Markets has re-shaped the market through a series of world-firsts
The introduction of intraday issuance creates more opportunities to find the right product at the right time, with products available to trade over extended trading hours, empowering you to trade more freely and to flexibly manage your portfolio. The introduction of trading on new asset classes such as crypto-assets alongside some of the most popular indices, equities, commodities and currencies.
Launched in October 2019 Spectrum Markets is a Multilateral Trading Facility (MTF) based in Frankfurt am Main, acting as a MiFID II regulated trading venue authorised and supervised by BaFin.