WisdomTree ETFs and ETPs
At WisdomTree, we do things differently
WisdomTree
was established in 2006 with the aim of creating better ways to invest and is now a leading Exchange Traded Fund (ETF) and Exchange Traded Product (ETP) provider globally with more than $ 80Bn* in assets under management across innovative solutions that are designed to meet investors' needs across asset classes and market cycles.
Today WisdomTree
offers one of the most innovative and comprehensive ranges of ETFs
and
ETPs
, covering
Commodities, Currencies, Equities, Megatrends, Fixed income, Cryptocurrencies
and
Short & Leveraged
.
For more information, please visit:
wisdomtree.eu

*Source: WisdomTree, as of 3 January 2023.
---
Promotion for Directa Customers
From January 2022,
Zero Fees
on a selection of
WisdomTree
products
The promotion is valid only on purchase orders
with order minimum trade value of
€ 1,500
or
€ 2,500
The list of
ETFs in promotion
with
order minimum trade value € 1,500
is available
here
The list of
ETCs
and
ETPs in promotion
with
underlying crypto
- traded on
Xetra
with
order minimum trade value 1,500€
is available
here
The list of
ETCs
and
ETPs in promotion
with
order minimum trade value € 2,500
is available
here
---
Megatrends – Unlock tomorrow's growth potential
Megatrends are powerful, long-term, transformative changes shaping the world that we live in today. This includes everything from technological advancements to social demographic shifts as well as climate and the environment.

WisdomTree's deep expertise in constructing innovative indices and their partnerships with industry experts provide investors access to pure and targeted thematic exposures.

WisdomTree Themes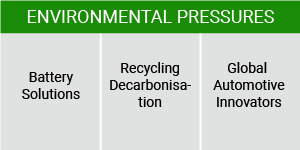 How to Invest in Cryptocurrencies
WisdomTree and Digital Assets
WisdomTree
is one of the
world's largest and most experienced exchange-traded product (ETP) providers
. Their 8 physically-backed cryptocurrency ETPs leverage WisdomTree's extensive, multi-decade experience in structuring, operations and capital markets related to ETPs.
With a long-standing and proven track record, WisdomTree is a market leader at securing physical metals underlying ETPs and they have used the same structure to protect their underlying crypto holdings.
Why ETPs
Applying an
ETP structure to digital assets leverages
the benefits of an ETP wrapper (that is, transparency, security, liquidity, exchange listing and product standardisation) coupled with exposure to the opportunities afforded by the digital asset ecosystem.
Crypto Exposures
Short & Leveraged ETPs – Trading with conviction
The WisdomTree Short & Leveraged (S&L) family of exchange traded products (ETPs) is one of the most comprehensive, innovative ranges of specialist S&L ETPs in the world.
WisdomTree extensive Short & Leveraged platform offers a range of fully collateralised ETPs which are available in leverage factors between -5x and +5x across equities, fixed income, commodities, currencies, and volatility.
Market Heatmap

7 Things to Remember when Investing in S&L ETPs

Economic Calendar

Market News

S&L ETP Simulator

Gold – the original hedge against uncertainty
Gold's role as a hedge against inflation and uncertainty is well established. In recent years, investor interest in gold has increased significantly, particularly since the 2008 Global Financial Crisis. While the macroeconomic outlook continues to be uncertain, we expect investor demand for gold to remain strong.
As the creator of Europe's first Gold ETP, WisdomTree is the
leading provider of physically-backed gold ETPs
in Europe with the broadest range of gold ETPs, over $ 13Bn in AUM*, and an unrivalled expertise in the asset class.
Why Invest in Gold using ETCs

WisdomTree Gold ETC Range

Gold Outlook

Gold Market Updates


*Source: WisdomTree, as of 3 January 2023.
Commodities – Single and Broad Exposures
Commodity investors have numerous options ranging from individual commodities to targeted or broad baskets. Commodities tend to be used in two distinct ways. For some investors they look for pure exposure to individual commodities. For other investors, they seek smarter approaches that could present better alternatives.
To help investors understand the macro environment and look beyond the numbers, WisdomTree strives to provide unparalleled expertise in the commodities space. Our strength is supported by Europe's most comprehensive range of Commodity ETPs, from individual commodities to targeted and broad baskets, with over $ 21Bn in AUM*.
Precious Metals – Gold, Silver, Platinum, Palladium

Industrial Metals – Copper, Nickel, Aluminium, Lead, Tin, Zinc

Oil & Energy – WTI Crude Oil, Brent Crude Oil, Natural Gas, Petroleum, Carbon

Agriculture & Livestock – Coffee, Sugar, Wheat, Lean Hogs, etc.

Broad Commodities – A diversified approach to commodities

WisdomTree INSIGHTS
For insightful and timely market commentary and educational content, please visit the following WisdomTree resources:


This material is prepared by WisdomTree and its affiliates and is not intended to be relied upon as a forecast, research or investment advice, and is not a recommendation, offer or solicitation to buy or sell any securities or to adopt any investment strategy. The opinions expressed are as of the date of production and may change as subsequent conditions vary. The information and opinions contained in this material are derived from proprietary and non-proprietary sources. As such, no warranty of accuracy or reliability is given and no responsibility arising in any other way for errors and omissions (including responsibility to any person by reason of negligence) is accepted by WisdomTree, nor any affiliate, nor any of their officers, employees or agents. Reliance upon information in this material is at the sole discretion of the reader. Past performance is not a reliable indicator of future performance.
---
Advertising Message for promotional purpose - This announcement does not constitute an offer to sell or a investment solicitation. Please read carefully the characteristics of the financial instruments on offer and its associated risks, which are also present in the information provided by Directa ("Preliminary information", Section C - Information on financial instruments). ETFs, ETCs and ETNs (ETPs) and Certificates are complex financial instruments, with a significant risk of loss of the invested capital and whose price may include implicit costs. Directa therefore recommends to read the product offer documentation and the KID/KIID document, which describes the operating methods, costs and risks to which you are exposed by making the investment. The term "leverage" is used to describe investment strategies aimed at multiplying potential profits and losses. Leveraged investments may be made with the aim of obtaining possible higher returns, however leverage not only amplifies gains but also any losses. The investor is also exposed to the risk of early termination of the investment and of total loss of the invested capital or even more than it. The issuer pays Directa a fee upon execution, classifiable as an inducement pursuant to the Consob Intermediaries Regulation: for this reason, a conflict of interest may occur.